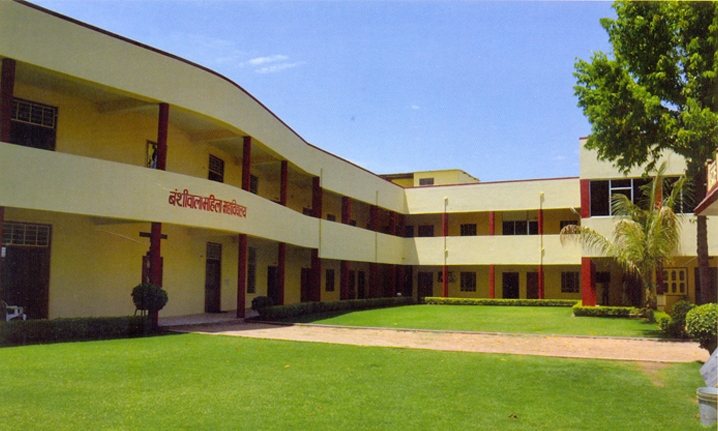 Welcome to Banshiwala Group , The Group was started at Shekhwati Region in Rajasthan is famous for heroic dedication and devotion to nation and always helping and cooperative nature for developing activities. To promote the new growing youth in the competitive age for development of employment based education, a society known as Banshiwala Shiksha Samiti was formed in 1995 and got registered under Rajasthan Societies Registration Act 1958 with the Registrar of Societies,Jaipur. The Society`s Registration Number is 105/Jaipur/1997-98. Its registered office is situated at D-51, Subash Marg. C-Scheme, Jaipur. The Socity is also registered u/s 12A(a) and also exempted u/s 80G of Income Tax Act 1961.
Banshiwala Mahavidhyalya
In the Rural belt of Shekhawati region, to spread employment based education especially computer based education technical knowledge, the society got laid down foundation ceremony of" Banshiwala Mahavidyalaya" by Shri Raghwacharya Ji Maharaj of Rewasa Dham (Sikar) on 7th Jun 1995 and on 6th July 1997 the inauguration of building was got done by Shri Sohan Lal Ji Sharma, principal, University Commerce College , Jaipur.
The Banshiwala Mahila Mahavidyalaya runs under Banshiwala Shiksha Samiti. The Mahavidyalaya was established in 2008. The Mahavidyalaya was recognized of Computer Education(RS-CIT) from RKCL, Deptt. Of IT, Govt. of Rajasthan as vocational education centre- Banshiwala TGK(41290122) Since 2012 & then after successful years of qualitative education Mahavidyalaya got reorganization from Indira Gandhi National Open University, NEW DELHI as a Special Study Centre(2334D-RA) for Distance Education since 2001 and then after got recognization from University of Rajasthan, Jaipur as Mahila Degree College for Regular mode of Conventional Education.
The Banshiwala Mahila Mahavidhyalya offering esteem of B.A/B.Com/M.A. and Business Courses (C I C/B C A/ M C A , Graduation and post Graduation (Diploma) Then after successful years of qualitative education school got reorganization from University of Rajasthan, Jaipur
The main aim of school also stand well for qualitative education. Banshiwala Mahila Mahavidyalaya has been founded by Late. Mr Subash Chand kabra, who was believed in the creating of exalted lives produced by the creative miracle of sincerity and hard work, ......... and aim to reach the stairs of achievements through toil and determination. So his dream, plan endeavor & pray in the order and with God's help we shall accomplish his mission.
The Banshiwala Mahila Mahavidyalaya is formed by a team of young, dynamic, result oriented and well qualified persons. It is registered under the Rajasthan society Registration Act, 1958 having Reg. NO- . The overall object of the Samiti is Women Empowerment through Education.
It came into the main stream of education with its affiliation to the University of Rajasthan in 2008 as Banshiwala Girls College. It has now widened its scope of education including more specialized and professional courses with the Banshiwala Group's Group of Colleges:
At Banshiwala Mahila Mahavidyalaya, we focus on offering Bachelor' degree programs that can help you achieve your personal, professional and academic objectives. Our world revolves around overlapping priorities and responsibilities.
Management is dedicated to provide a nurturing environment to motivate individuals seeking new opportunities, fresh ways of thinking and a real-world approach to career-focused education. College is committed to impart qualitative education at higher level. College has dexterously been in service of Education since its inception. Today this Institution has been recognized as one of the best education centre in Losal, Sikar Distt.
The campus is lush-green, pollution free with all infrastructures compatible to any modern educational institution in the sikar District. All the games facilities are available in the institution. College has a huge play ground to cater the needs of sports and college activities.