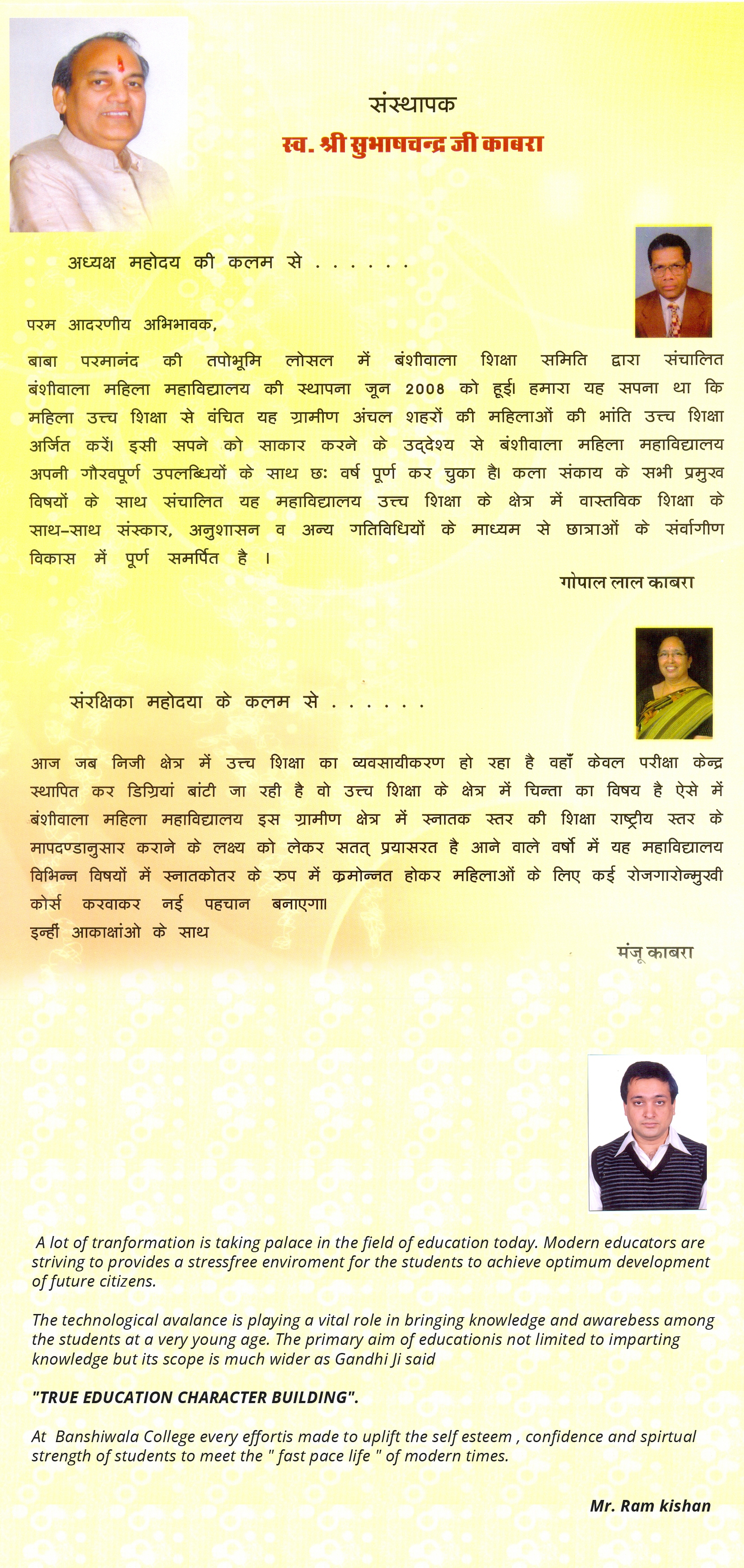 A lot of tranformation is taking palace in the field of education today. Modern educators are striving to provides a stressfree enviroment for the students to achieve optimum development of future citizens.
The technological avalance is playing a vital role in bringing knowledge and awarebess among the students at a very young age. The primary aim of educationis not limited to imparting knowledge but its scope is much wider as Gandhi Ji said
"TRUE EDUCATION CHARACTER BUILDING".
At Banshiwala College every effortis made to uplift the self esteem , confidence and spirtual strength of students to meet the " fast pace life " of modern times.
" THE TRUE PURPOSE OF EDUCATION IS TO MAKE MINDS, NOT CAREERS"